Raw Chocolate Covered Treats - Variety Pack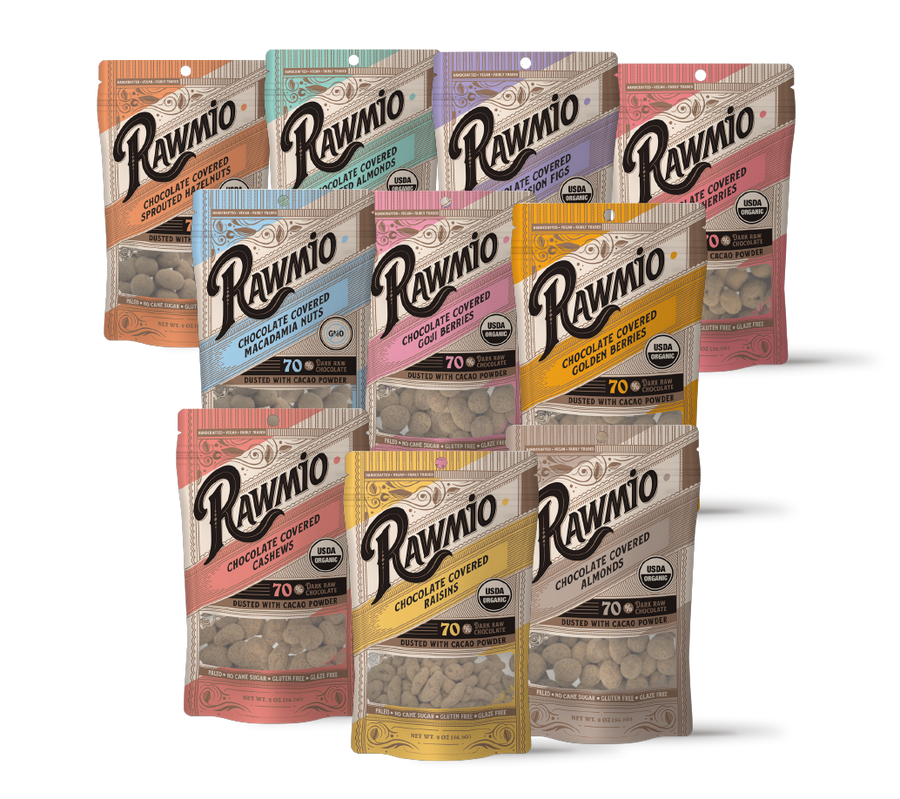 Raw Chocolate Covered Treats - Variety Pack
Regular price
$46.30
$46.30
Best gift Raw Chocolate Covered Treats - Variety Pack!

How do you improve on organic goodness straight from nature?
By generously coating it in chocolate, of course! No glazes, refined sugars, or additives, just creamy organic tumbled in a classic confection-like coating of raw chocolate bliss. Our artisan methods + wholesome ingredients combine to create a truly conscious candy, a treat you can feel good about eating.


This gift pack includes each of these flavors:   
Chocolate Covered Almonds 
Net Wt:
 2oz
​Chocolate Covered Cashews 
Net Wt:
 2oz
Chocolate Covered Figs 
Net Wt:
 2oz
Chocolate Covered Goji Berries 
Net Wt:
 2oz
Chocolate Covered Macadamia Nuts 
Net Wt:
 2oz
Chocolate Covered Sprouted Almonds 
Net Wt:
 2oz
Chocolate Covered Sprouted Hazelnuts 
Net Wt:
 2oz
Chocolate Covered Sweet Cherries 
Net Wt:
 2oz
Cacao Nibs*, Coconut Sugar*, Cacao Butter*
(*See other ingredients individually for each product.)
*Certified Organic